Headhunters and IT recruitment in Costa Rica
5 min read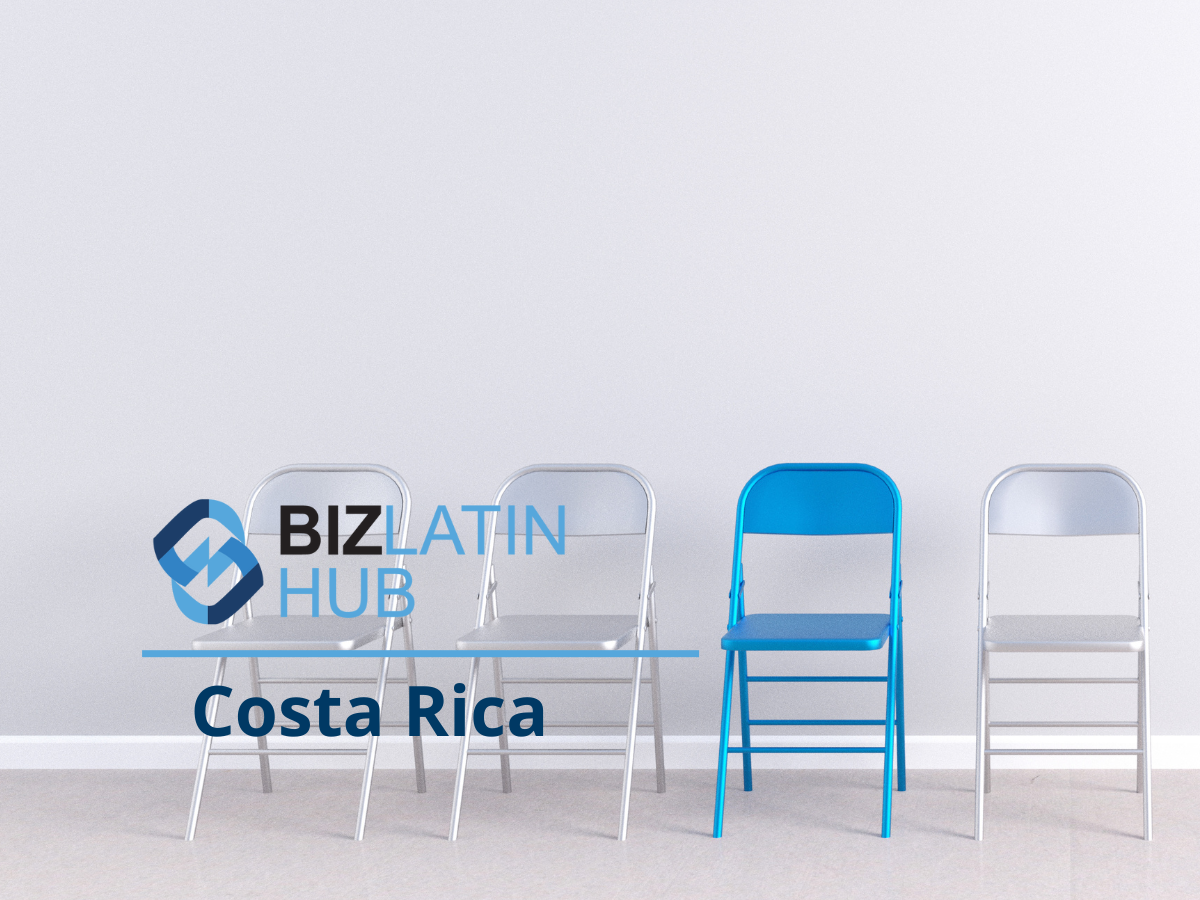 It's been said that recruiting is difficult. Finding qualified people to manage and drive business – from the C suite to the IT department – is harder than ever before. That's why a whole recruitment/headhunting industry has sprouted up in places where it hardly existed just a decade ago. There has never been more demand for recruiters and headhunters – some reports say that demand today is double that of pre-pandemic levels. This is true all over Latin America, and so too are headhunters and IT recruitment in Costa Rica a growing trend.
Companies of all sizes – from small start-ups to large multinationals – tend to go it alone when it comes time to hire entry-level workers. But when seeking out power players to take over an executive portfolio or put together an experienced team of software developers, then hiring in-house doesn't cut it. One recent study by Manpower Group revealed that 74 percent of US employers have not found the right people for vacant positions when they left it to HR to handle job postings.
With its young and highly educated workforce, there's no shortage of interest from US companies in the small Central American nation of Costa Rica. Businesses that have registered a company in Costa Rica have the advantage of looking for high-level business executives and tech talent within the country.
While US companies have initially focused on the larger labor pools of Argentina, Brazil and Mexico, there is increasing enthusiasm for headhunters and IT recruitment in Costa Rica – and for good reason.
Top 6 reasons to source IT/tech talent in Costa Rica

1. Tech talent at a fraction of the cost 
Cost savings is, after all, what spawned the nearshoring trend in the first place. For what it costs to hire a software developer in the United States, companies can hire 3 software developers in Costa Rica. 
2. Well-educated workforce
The country is known for having the best education system in the region. Costa Rican software developers' high level of education is another significant benefit to IT recruitment in Costa Rica. In terms of tech skills, Costa Rican programmers and developers are among the best in the world – ranking second in Latin America and 27th worldwide.
3. FDI in the country's tech sector
Costa Rica's business-friendly Free Trade Zones have seen 20 companies on the Fortune 100 list – such as Intel, IBM, HP and others invest heavily in the Central American nation. These firms encourage high school and university students to pursue careers in the IT/technology field. 
4. High level of English proficiency
Costa Rica ranks second in all of Latin America in terms of English-speaking ability, after Argentina, and ranks 30th worldwide. It scored higher than countries such as France, Spain, Italy, and Mexico.
5. State-of-the-art tech infrastructure 
Costa Rica's technology infrastructure is superior to that of its neighbors, and is considered to be one of the best countries in terms of infrastructure in the region.
6. Same time zone as North America
Costa Rica's time zone is the same as Central Time in the US for six months of the year; the other six months it's just one hour behind. This means that US-based tech teams can teleconference with their Costa Rican counterparts at roughly the same time of the work day.
SEE ALSO: How to Establish a Company in a Free Trade Zone in Costa Rica?
Headhunter and IT recruitment in Costa Rica: Tech expertise

Despite its small size (with a population of just 5.1 million) Costa Rica has consistently punched above its weight in terms of tech talent. The same is true in the realm of headhunters and IT recruitment in Costa Rica. 
Costa Rica has no shortage of qualified and experienced tech workers in the following areas:
DevOps
User interface/User experience 
Back-end development
Digital production (web banners, digital ads)
Web development (using modern frameworks like React, Vue, Angular)
Mobile app development (native, hybrid, PWAs)
eLearning (i.e., educational apps)
But what if foreign businesses are unfamiliar with the process of actually tracking down the best tech talent in Costa Rica? Or small to medium-sized enterprises (SMEs) plan on expanding into the Costa Rican market and need an experienced executive to head up the office there? 
These kinds of tasks can be daunting, if not downright difficult. At that point, it may be time to seek out the services of a headhunter and IT recruitment in Costa Rica.
What to look for in a headhunter in Costa Rica

Does the headhunter truly understand what's needed? – Does the headhunter have an approach to learning about your company, and the kind of people who will be a good fit? It is essential that the headhunter truly understands what the business's pain-points are, so they have a clear idea of how they're going to mitigate those issues.
A headhunter should be a good listener – Related to the first point. Does the headhunter really listen to you to get to the heart of the business's needs? Or are they just waiting for their turn to speak so they can give a mini speech about why they are so qualified for the role? 
Choose a headhunter who's culturally bilingual – When it comes to headhunters and IT recruitment in Costa Rica, you need to ensure that the headhunter is not only extremely fluent in English and Spanish, but also knows that western businesspeople want to hear regular updates – and need to communicate and hear back from them much more frequently than many Latin Americans might consider necessary. 
Find a headhunter whose reputation speaks for itself – Have they persuaded some high-ranking VPs or executive-level officials to switch teams in the past? Have they poached talent from big-name corporations? If the headhunter you're considering hiring is really vague about their past successes, then consider this a red flag.
Biz Latin Hub can help you with headhunters and IT recruitment in Costa Rica

At Biz Latin Hub, we provide integrated market entry and back-office services throughout Latin America and the Caribbean, with offices in San José, Costa Rica, as well as over a dozen other major cities in the region. We also have trusted partners in many other markets.
Our unrivaled reach means we are ideally placed to support multi-jurisdiction market entries and cross border operations.
As well as knowledge about headhunters and IT recruitment in Costa Rica, our portfolio of services includes hiring & PEO, accounting & taxation, company formation, bank account opening, and corporate legal services.
Contact us today to find out more about how we can assist you in finding top talent, or otherwise do business in Latin America and the Caribbean.
If this article on headhunters and IT recruitment in Costa Rica was of interest to you, check out the rest of our coverage of the region. Or read about our team and expert authors.