BEST COWORKING SPACES IN MADRID
3 min read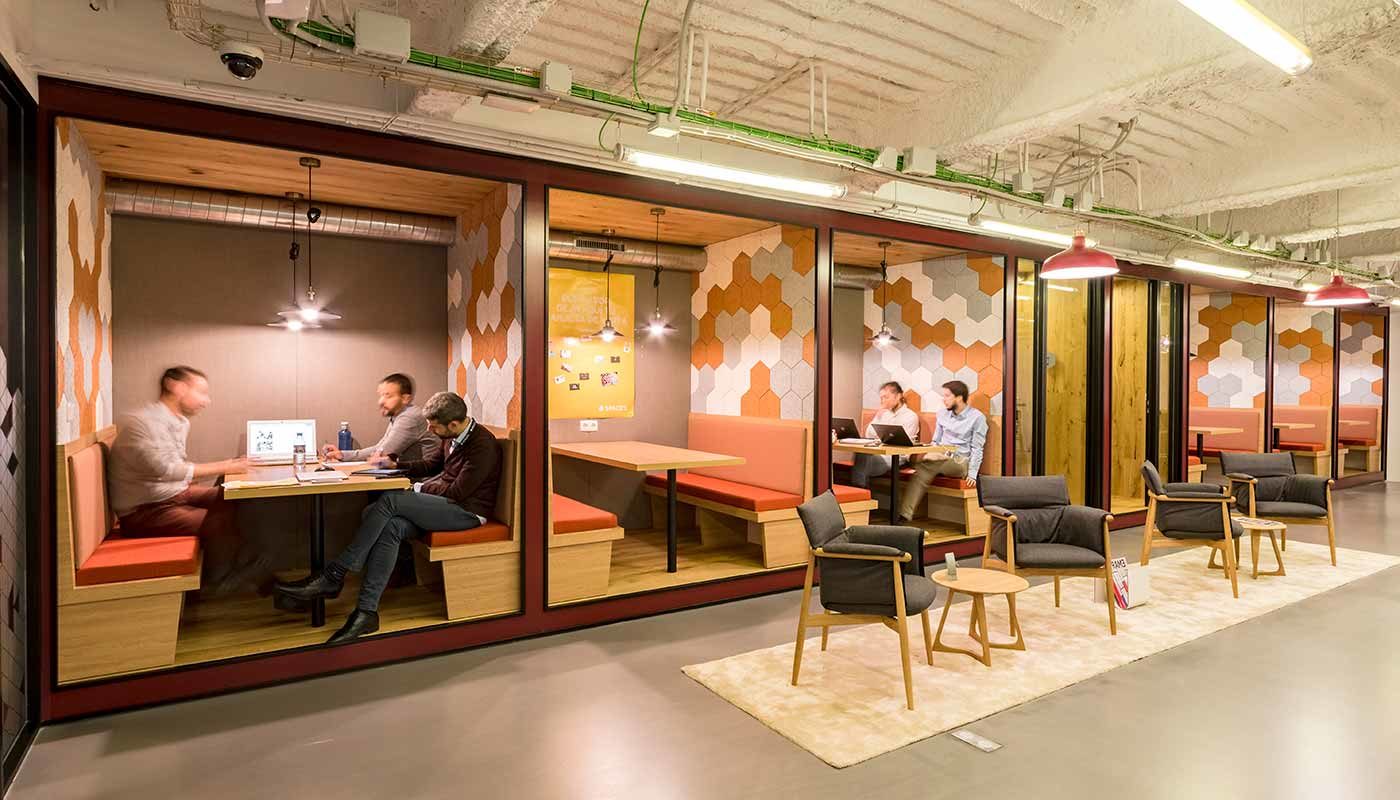 Thanks to its great coworking spaces and work-friendly cafes, Madrid is becoming increasingly friendly towards its freelancers and startups. If you are one who loves to work from some picturesque coworking spaces while enjoying amazing amenities, read this blog to explore the best coworking spaces Madrid.
Best Coworking Spaces Madrid
Here is a top list of the best coworking spaces Madrid:
1. Workcase Coworking–
It is just the perfect place to work productively in a shared workspace Madrid. Although the cafeteria space in the basement is dark, it is a very cozy place where you can rest and chat with other colleagues. It offers everything you can ask from such a shared workspace. In terms of location, it is located in the best place in the city, which is quite approachable and connected. Due to the amazing amenities it offers, This is the best coworking offices madrid.
Address: Paseo del Rey, 4, 28008 Madrid
2. Navel Art
Situated in La Latina, Madrid, this coworking space is designed keeping art and aesthetics in mind. Being loved by art lovers, this coworking space is perfect in terms of property which has workshop spaces, a little cozy kitchen for coffee, and rehearsal rooms.
Address: Paseo de los Melancólicos
3. Espíritu 23
Situated in the heart of Malasana, this shared workspace Madrid certainly manifests the nature of the neighborhood. There is a friendly cafe open to the public with a young, artistic, and urban vibe. Of course, the coworking space offers a fast internet connection, a kitchen, a meeting room, events, activities, and workshops. Best of all, the price are great, and the location couldn't be better. It is one of the best coworking spaces Madrid.
Address: Calle del Espíritu Santo 23
Metro: Tribunal or Noviciado
4. Google Campus
Google Campus is not only a coworking office but also a giant cafe where anyone is welcome to work and that too for absolutely free. Providing a fast internet connection, this shared workspace holds events regularly and presents good food options at the cafe which is operated by Do Eat. The building has offices for startups on the upper levels and a huge conference room for meetings. Overall, it's a great environment for working, networking, having lunch, meeting, or setting up your coworking offices madrid.
Address: Calle Moreno Nieto, 2
Metro: La Latina or Puerta del Angel
5. La Piscine–
La Piscine is renowned as a "workplace for everybody." It is a coffee shop where you pay by the hour to use the WiFi and get unlimited access to coffee, tea, and snacks. It also holds workshops and events. Situated in the trendy and modern neighborhood of Chueca, it's a great environment to work in. To add to the advantages, you don't have to commit to a month-long membership, as you can just shop for a few hours and enjoy amazing cups of coffee while you do your work. It is also one of the best coworking spaces Madrid.
Address: Calle Campoamor, 5
Metro: Alonso Martinez or Chueca
ConclusionLoved these Madrid coworking spaces? Hurry up and choose your desired coworking office to focus on your work productively and interact with like minded professionals.